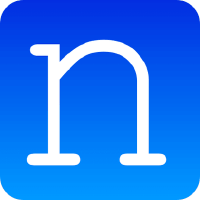 Next Webinar: Coming Soon!
Learn Why Data is The Key to Unlocking Successful Enterprise Network Automation
Network Automation continues to grow by companies independent of size or vertical. Often it's asked, can't the network be my Source of Truth (SoT)? The answer is no; the network is your source of reality, not truth. Just as network architecture documents describe the intended architecture, the Network Source of Truth defines the intended state of the network. Think of automation as a journey with a spectrum of capabilities along the way. As you start progressing into orchestration and closed loop automation where timing is critical, feedback is required, and there are multiple tasks or devices in the workflow; that type of automation requires defining the intended state of the network and having programmatic access to that data. Performing manual tasks while not understanding the desired state create an unreliable infrastructure that leads to lost revenue and business opportunity.

Join this monthly webinar to learn why an authoritative Network Source of Truth is necessary for a network automation framework. We'll cover how Nautobot, an open source Network Source of Truth, helps organizations take back control of their network with a data-driven approach to network automation. Eliminate spreadsheets and easily manage everything from inventory and IPAM to BGP, Firewall Policies, and much more! Finally, you'll see how aggregating your network into Nautobot accelerates your network automation by examining and learning about the Nautobot App Ecosystem.
Agenda:
Current State of Enterprise Network Automation
Introduction to Source of Truth (intent and reality)
Data-Driven Network Automation
Nautobot Overview
Nautobot Demo
Introduction to the Nautobot App Ecosystem